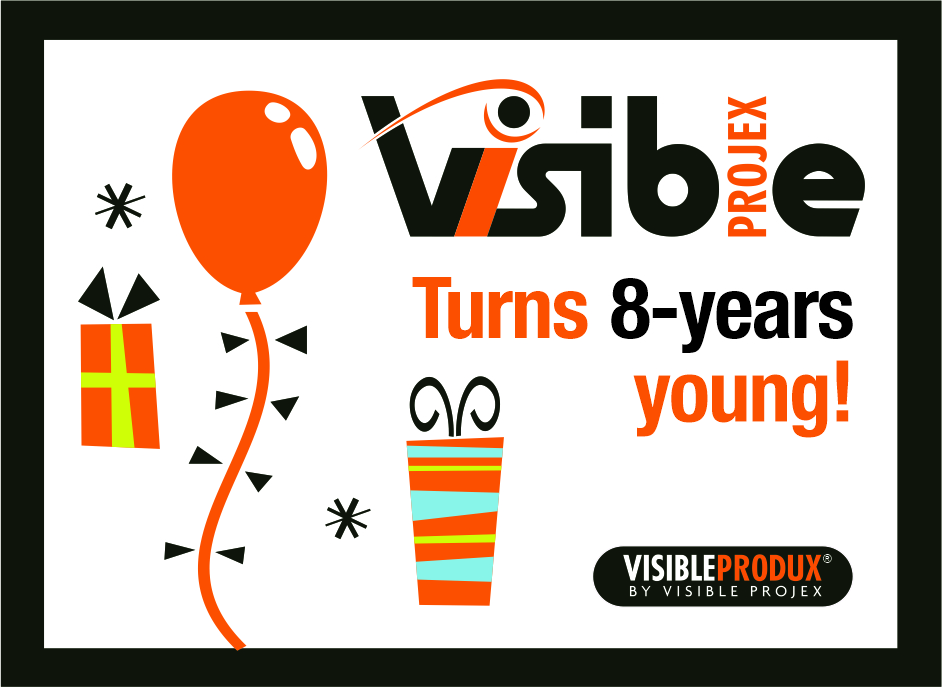 Visible Projex turned 8 this week and we couldn't be any prouder. We've just launched a new website, new Instagram site, LinkedIn Company profile and new business model. We're all so excited!!
As 2020 started we reflected on the years past, looked at the calendar schedule and was thankful to all our clients for their continued trust and loyalty as we had a full schedule through to near the end of August. Then the pandemic hit and our schedule seemed to spring a leak and drained empty. All events were being cancelled until 2021, some now 2022.
Picking up our shoulders and remaining positive we'll get through, we began to pivot, evolve our business model and look to what we do best outside the exhibition industry – design, create, build and deliver displays and retail fixtures with our Visible Projex difference!
Here we are months later and proud that the front doors are still open wide, we're getting through and positive we'll reach another 8 years.
As with any business, none of us survive without great staff, incredible resilience, commitment and a wonderful support network of clients, customers, collaborative partners and friends. We would like to say thank you from the depth our our hearts to all of you. In particular, for the last 6-months when we all needed one another.
Here's to us all getting through and sharing positivity for the road ahead. Have a drink for us please!! We'll be having one for you that's for sure!  haha.